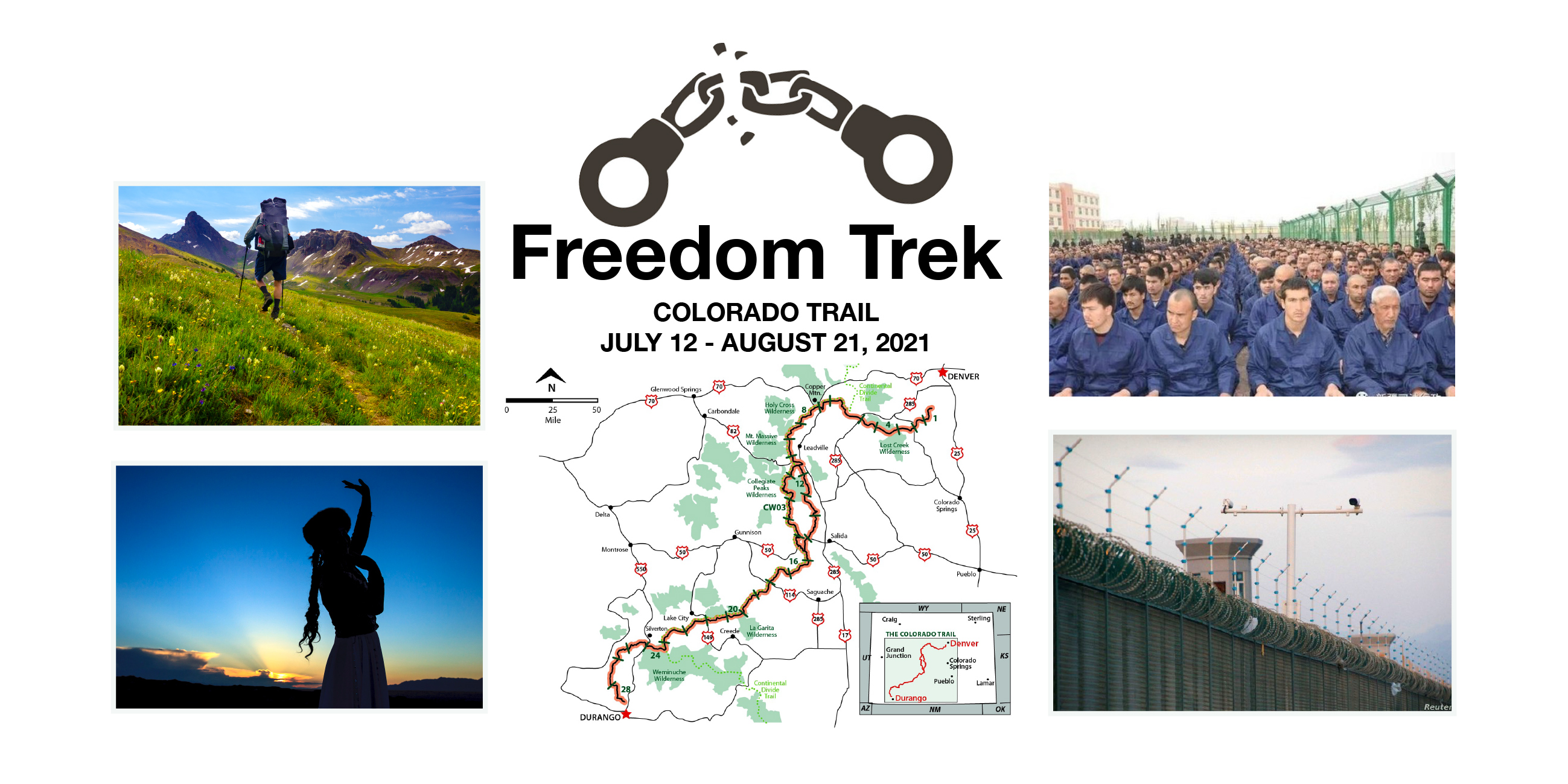 Freedom Trek is Complete!
On Friday, August 27 at 12:15 pm we arrived in Durango, Colorado after through-hiking the entire Colorado Trail — 485 miles (780 km) with about 90,000 feet (27,432 meters) of elevation gain in 45 days.
As expected, the trek was trying at times (such as frequent monsoon rains and hail for two sections), but also incredibly satisfying. To be able to represent our Uyghur friends, as they face one of the worst human rights crises of the century, was a privilege we will cherish for the rest of our lives. And, to do so in a setting of absolute freedom and wild beauty was an amazing experience.
Owing to the Colorado Trail's popularity, we were able to spread the word as we carried placards on the back of our packs and handed out business cards with a QR code to scores of fellow hikers along the route. In terms of fund-raising, a total of over $12,000 was raised. All money went directly to the cause, as each hiker paid their own trek-related expenses. Special thanks to those of you who donated!
Blank greeting cards available

We have produced a "Freedom Trek Reflections" blank greeting card set (5 cards and envelopes per set) as an artistic way to continue to promote the cause. If you would like some, please don't hesitate to contact us. As a non-profit, we can't "sell" them, but we can provide them at cost.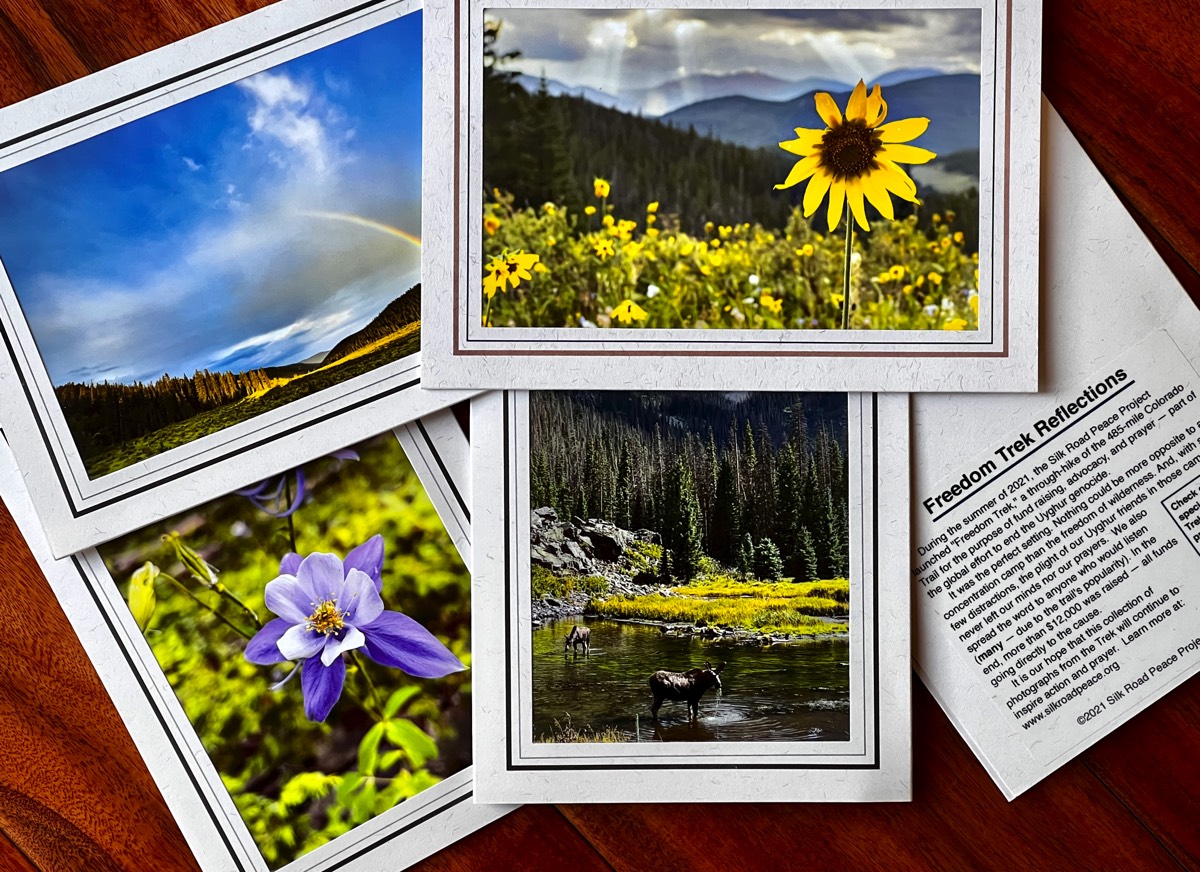 Freedom Trek photo gallery
Here are some of the highlights from the amazing scenery that we encountered along the way.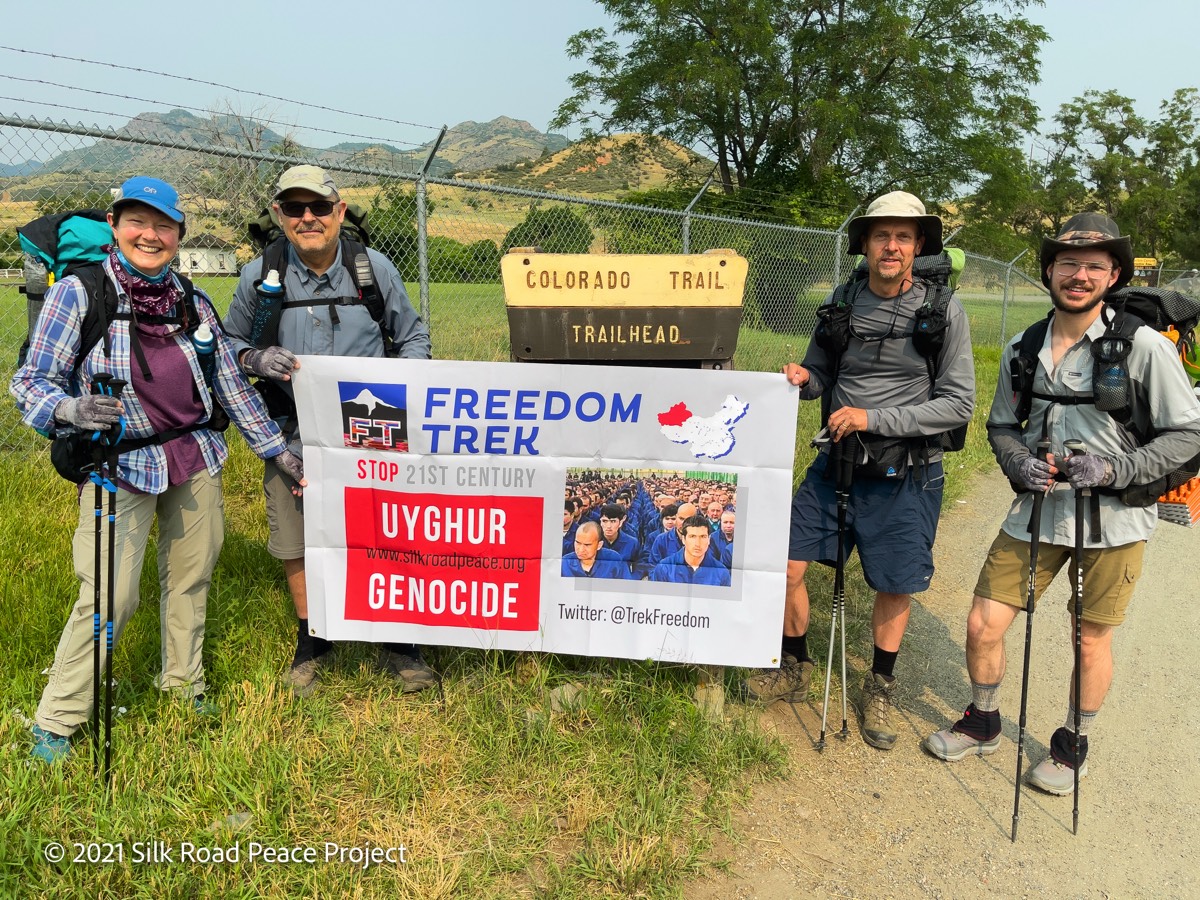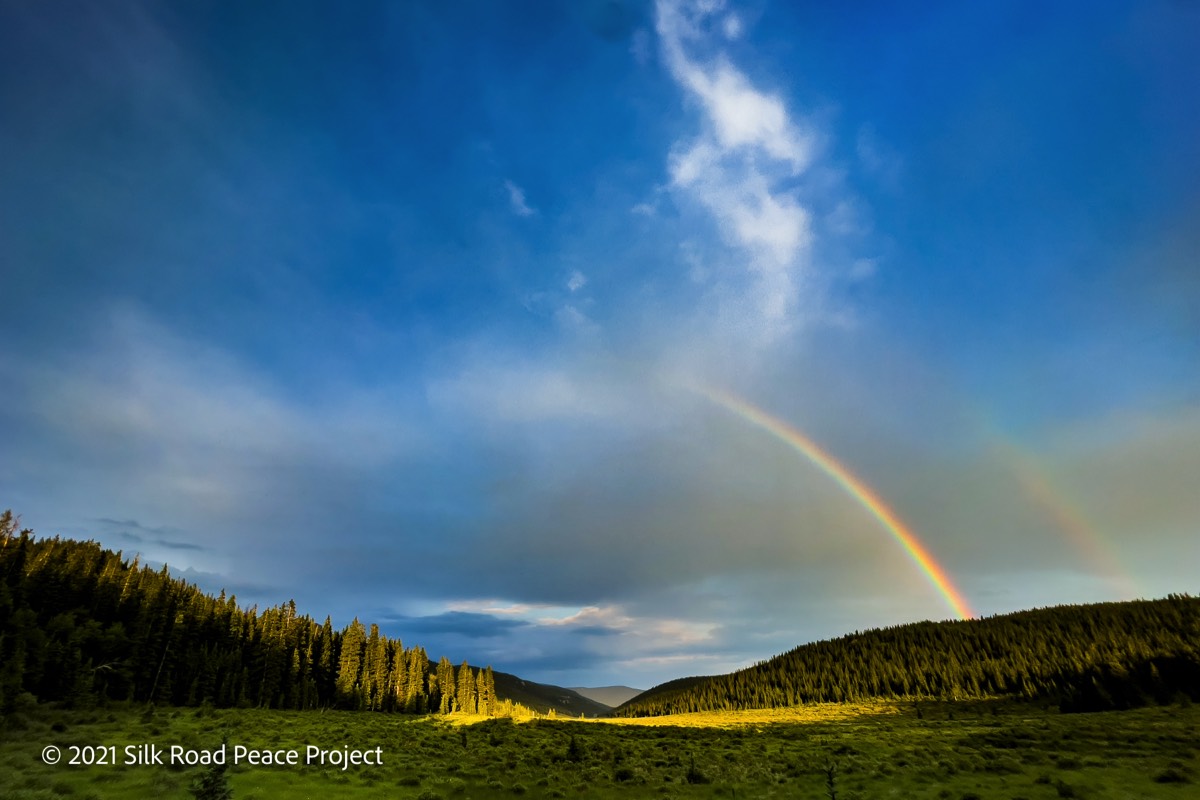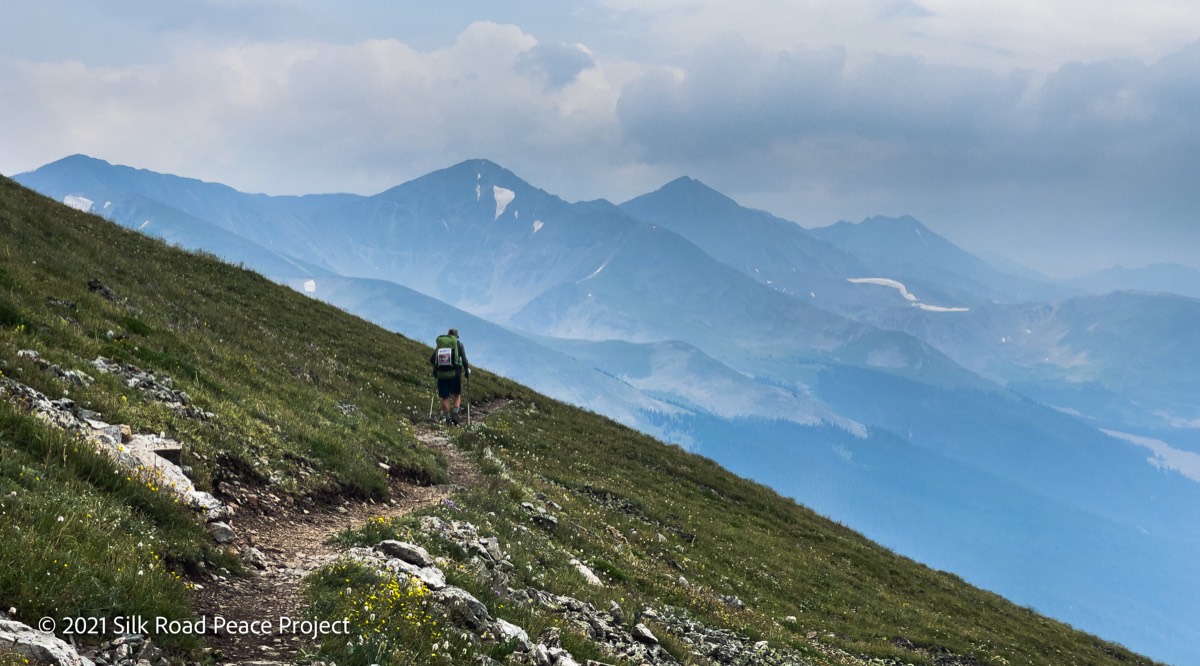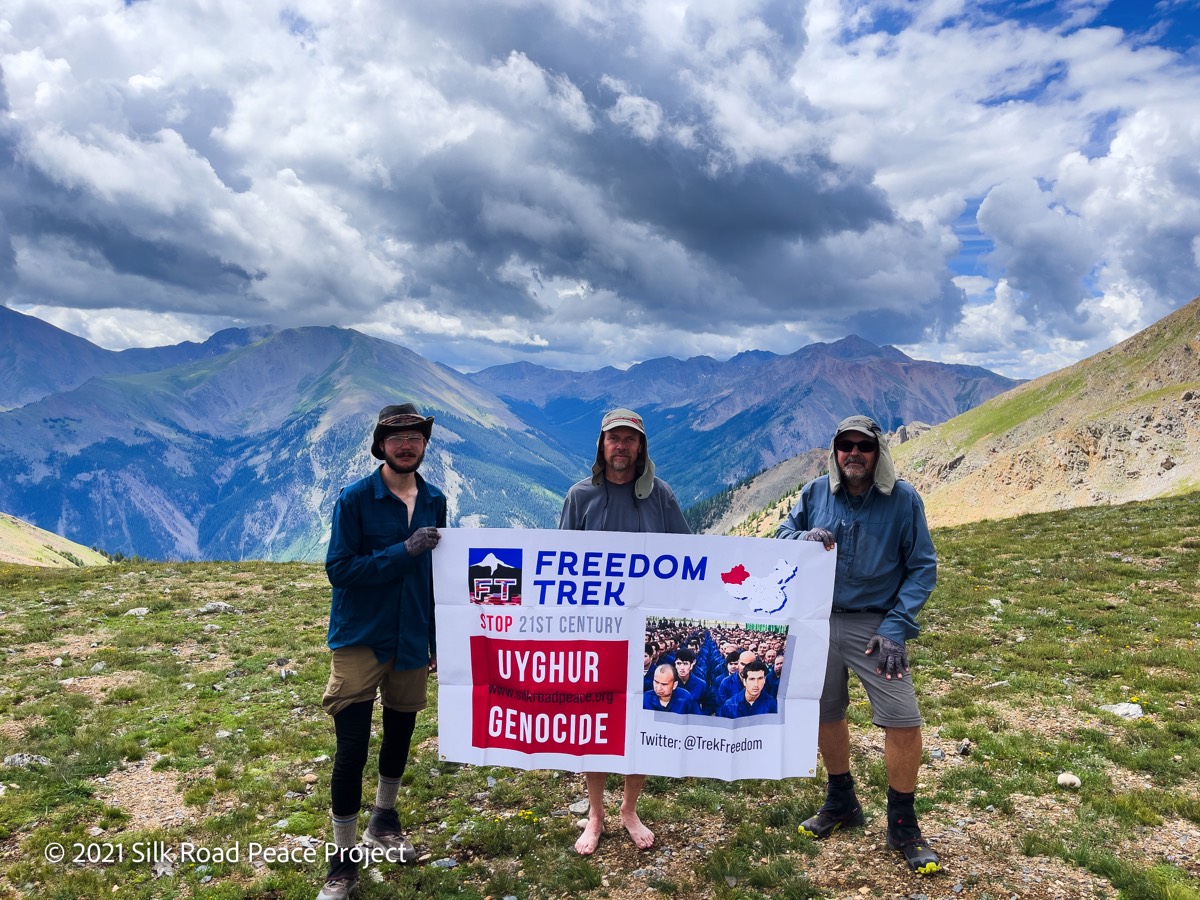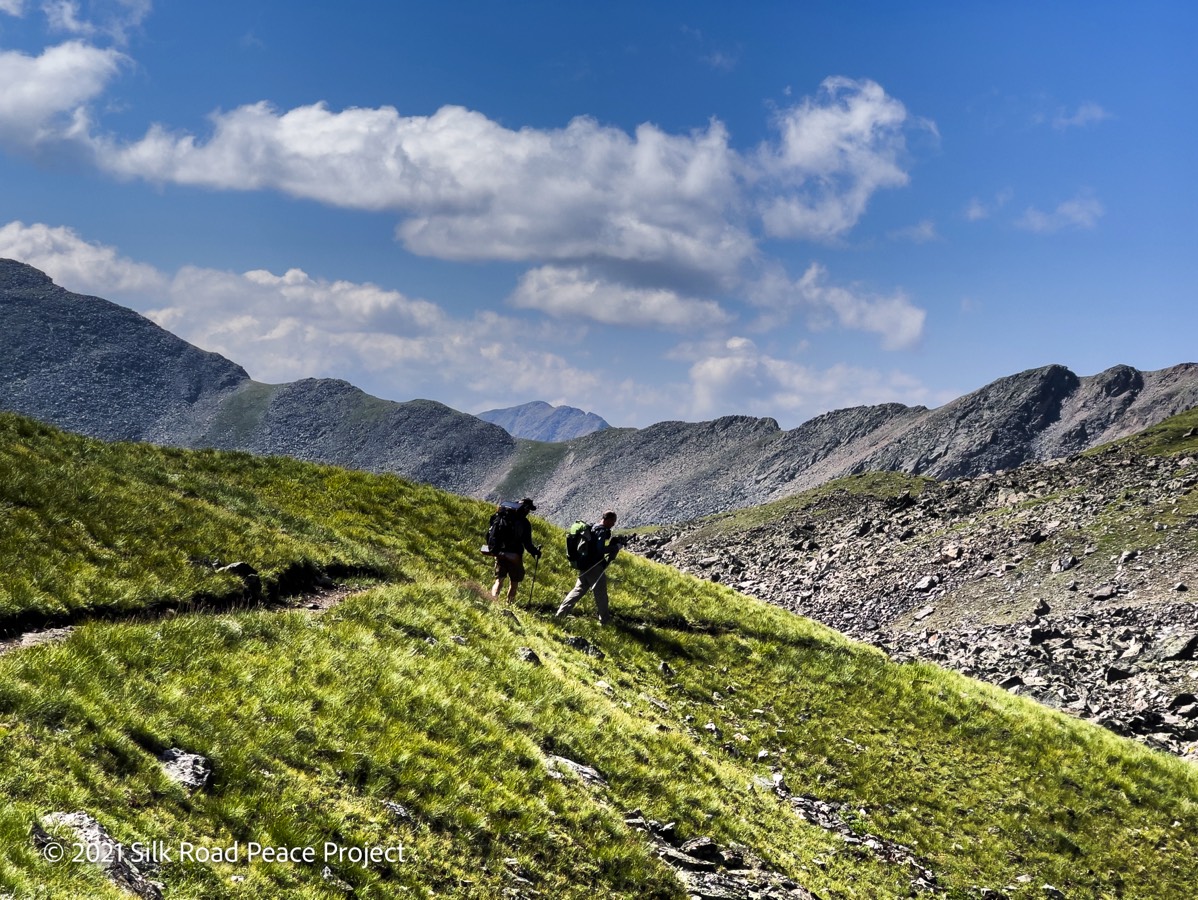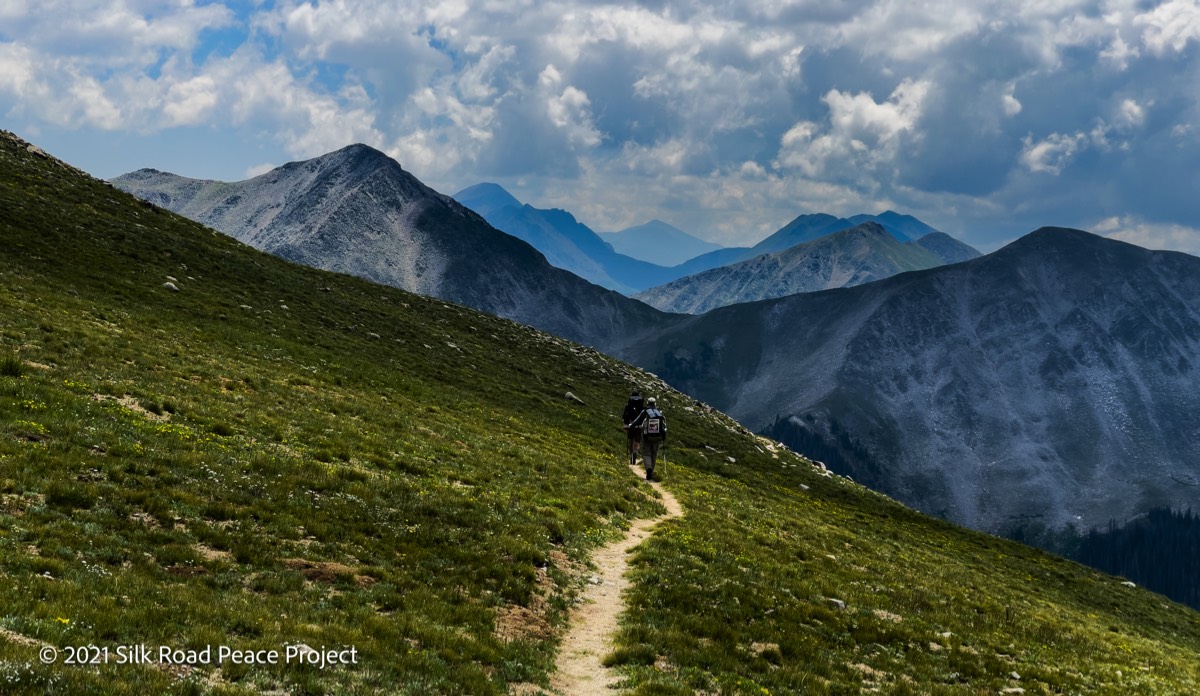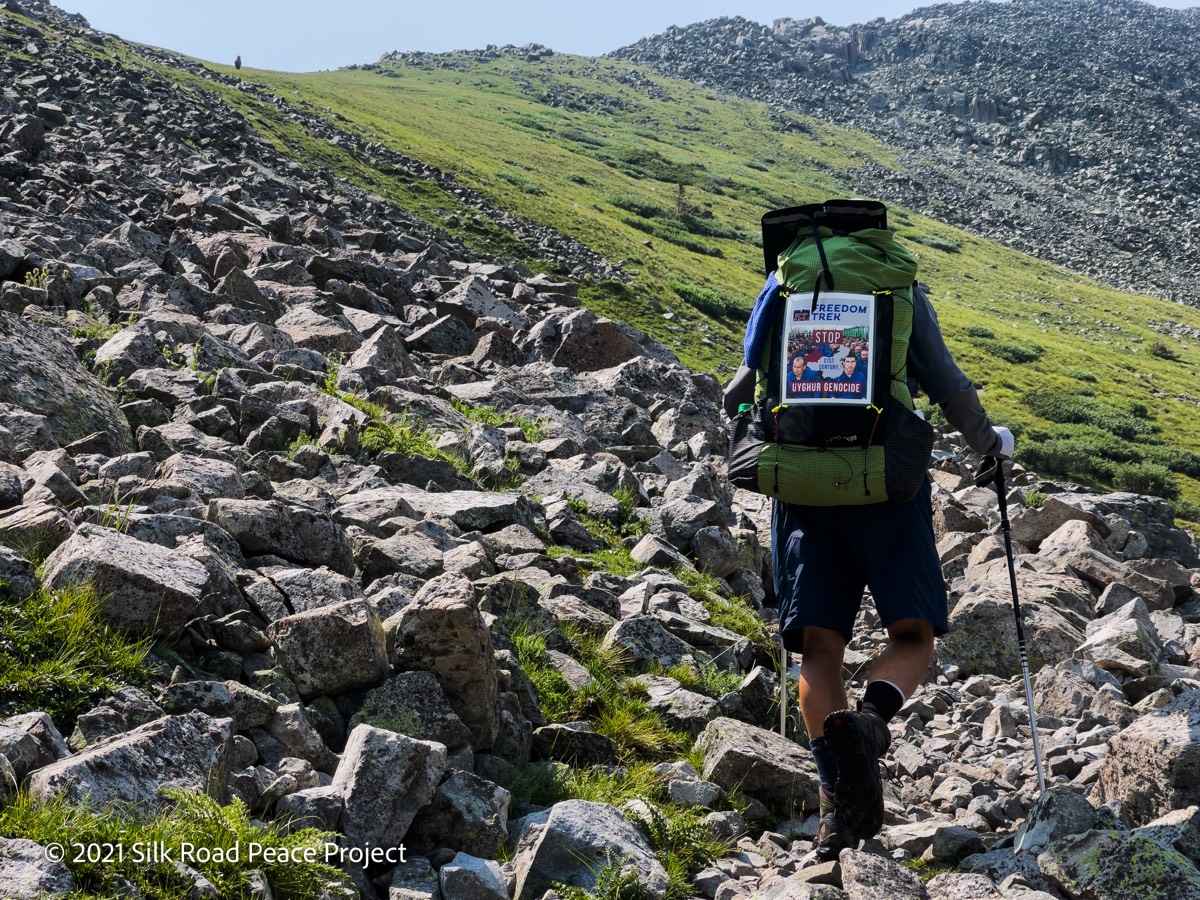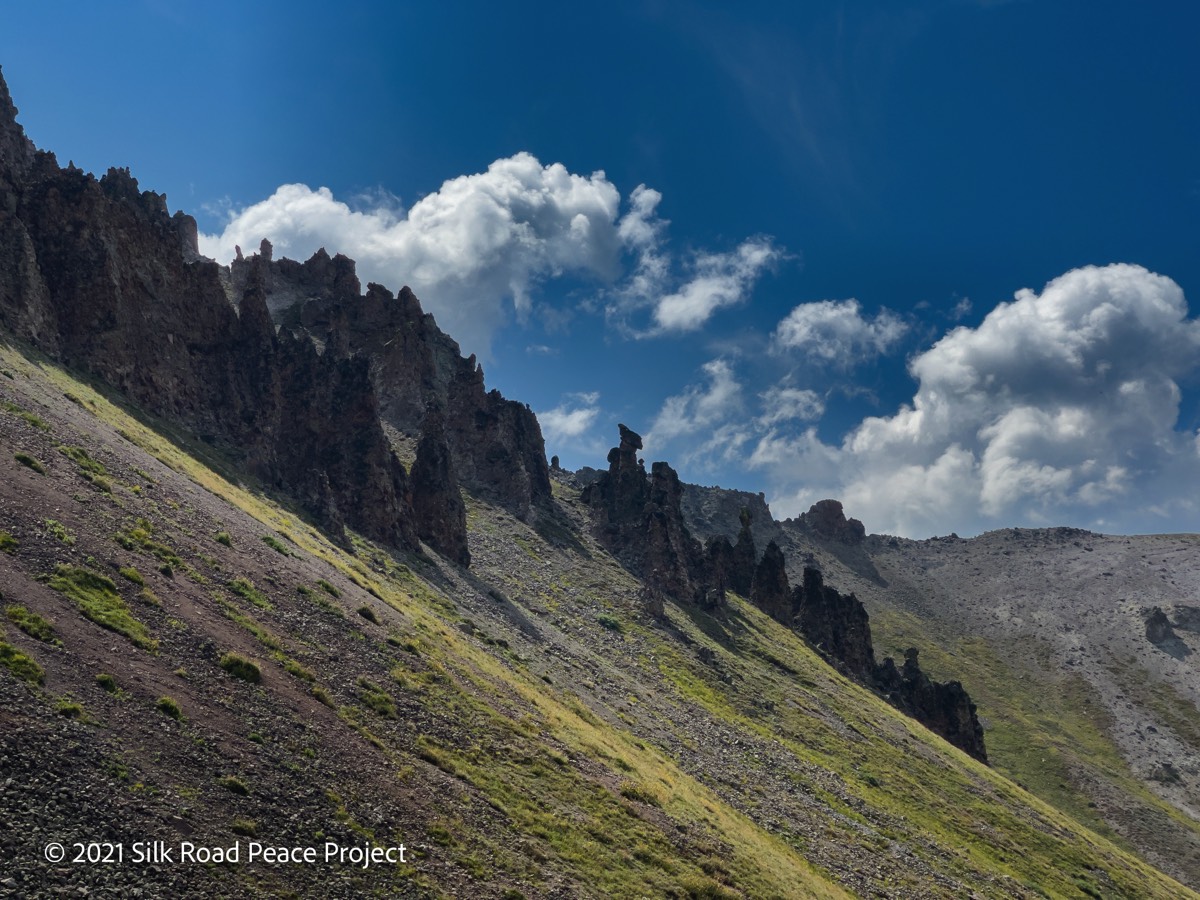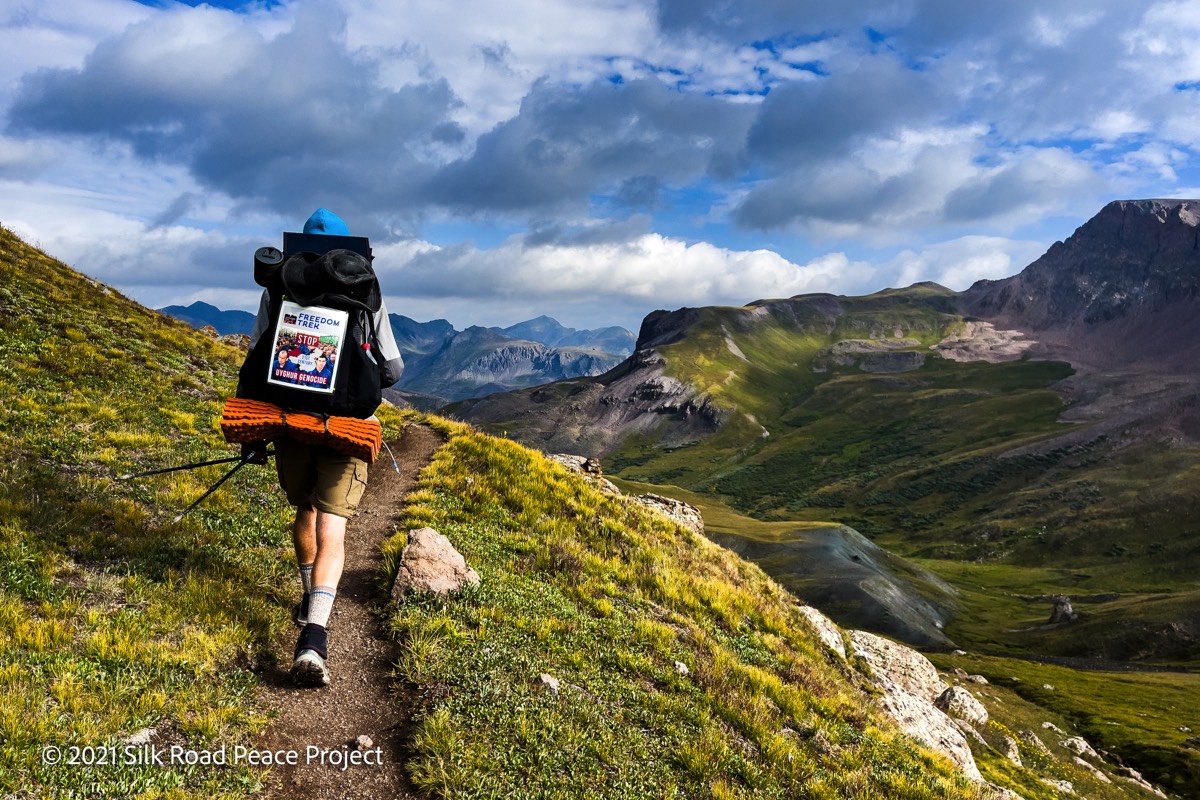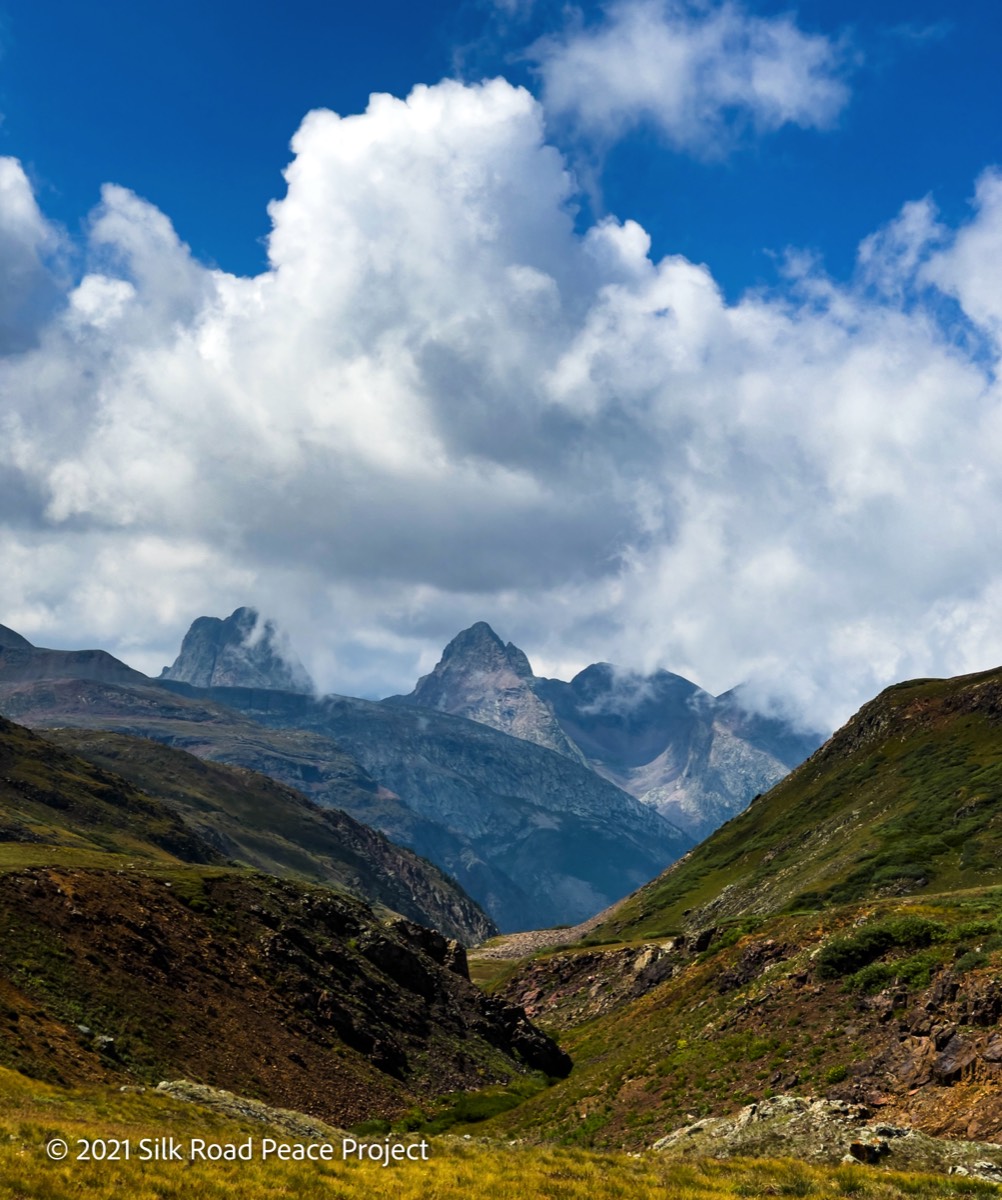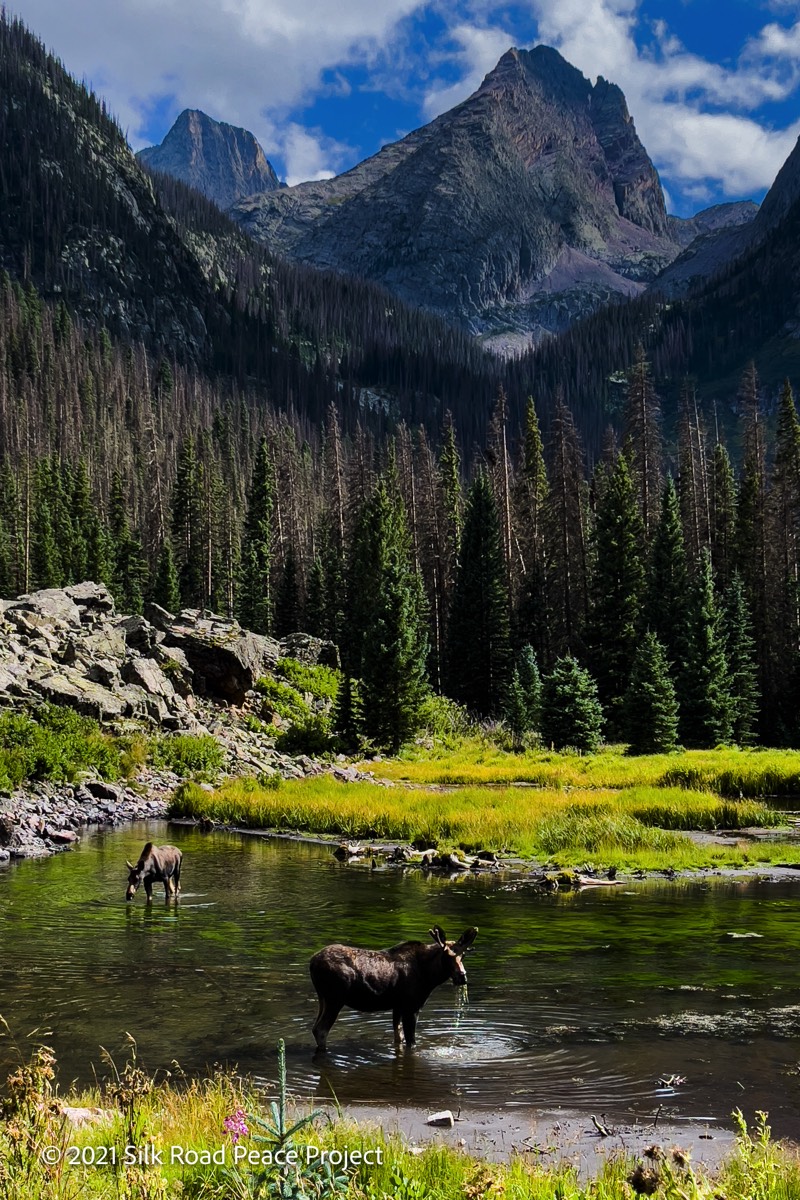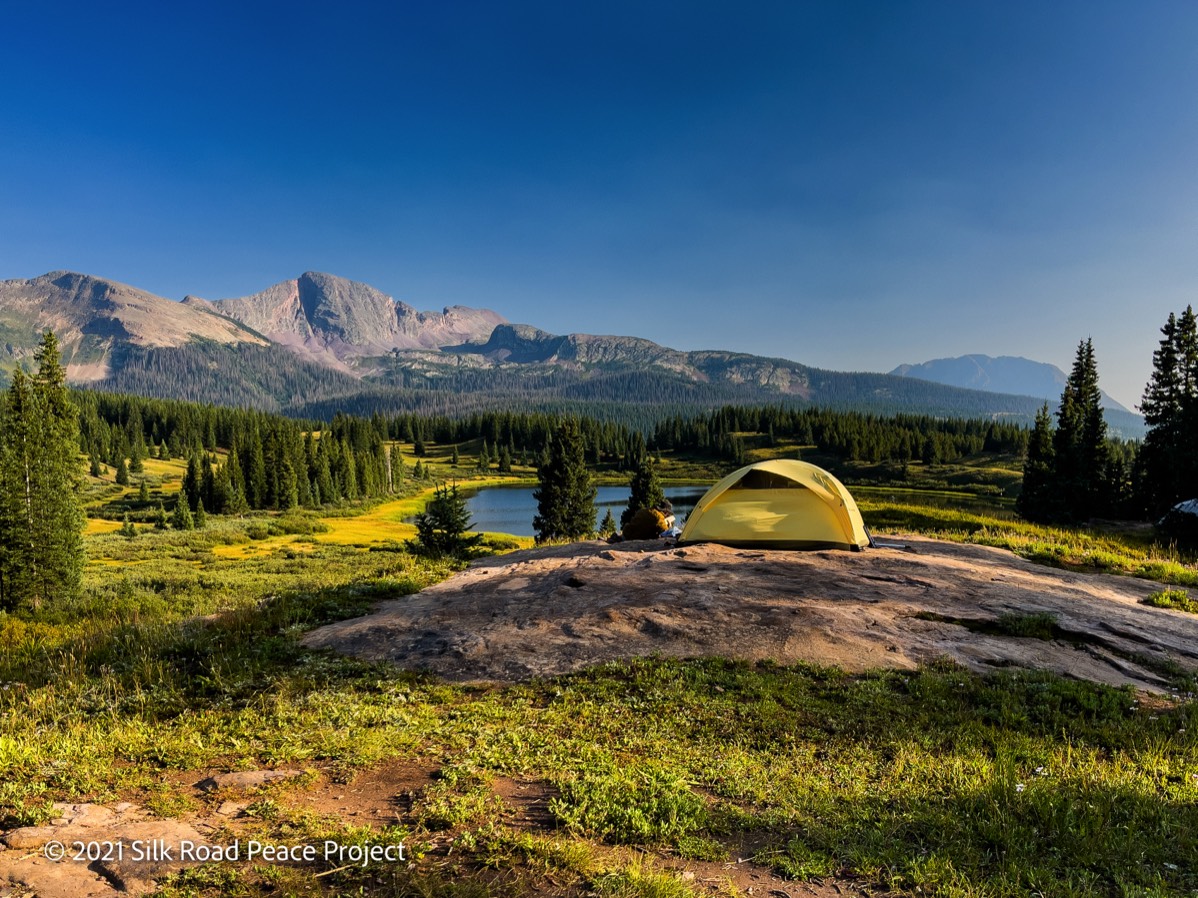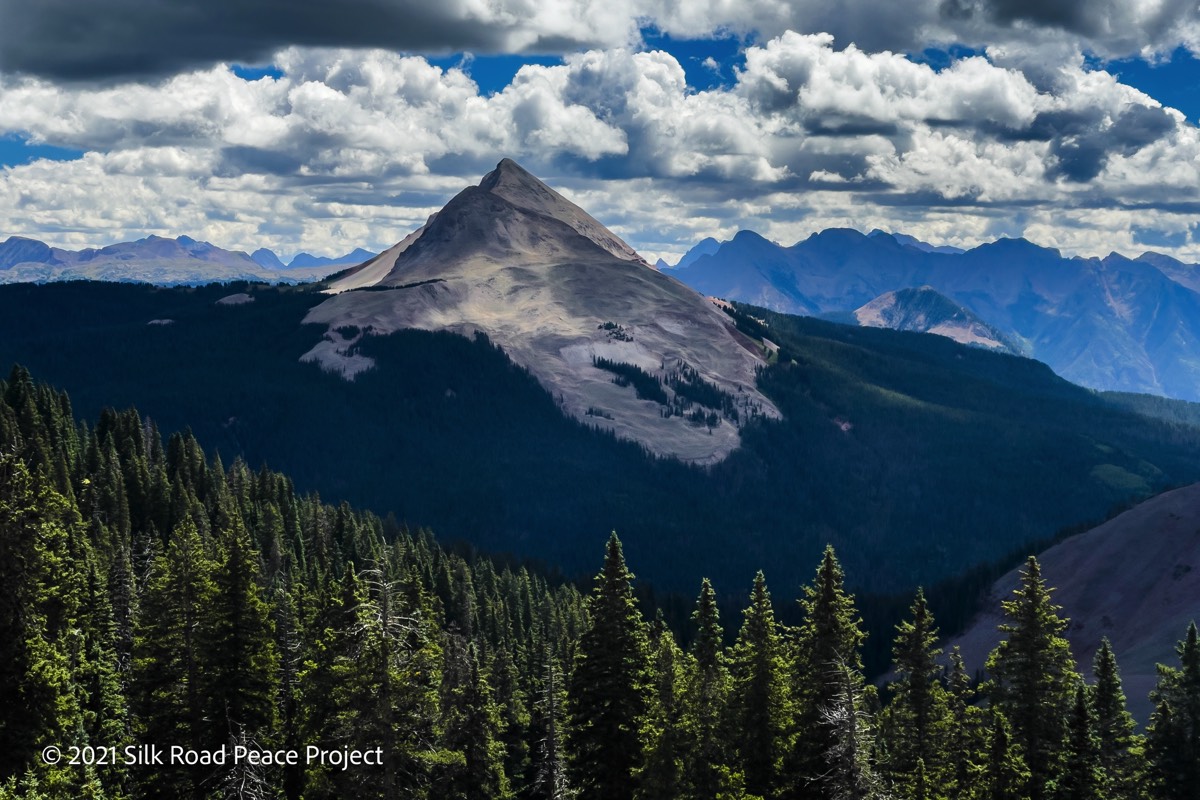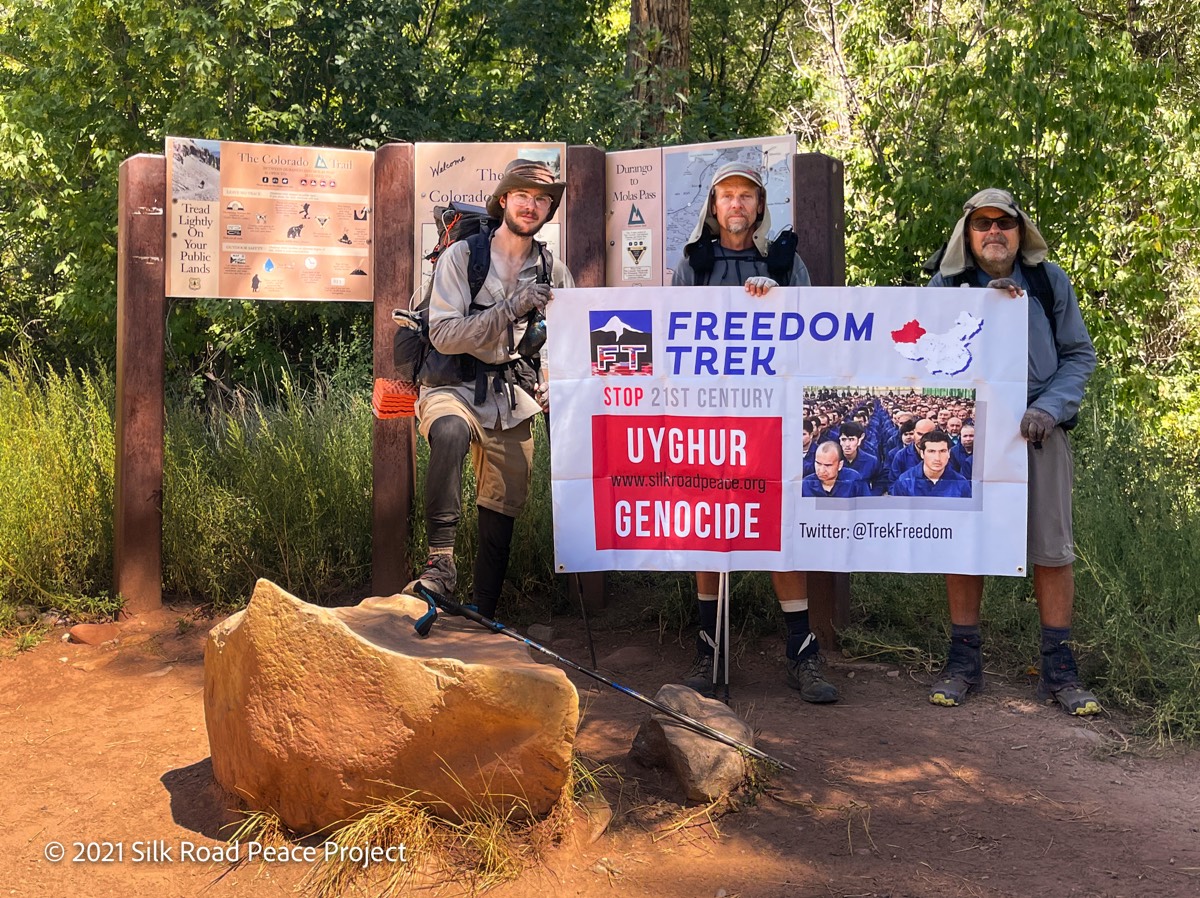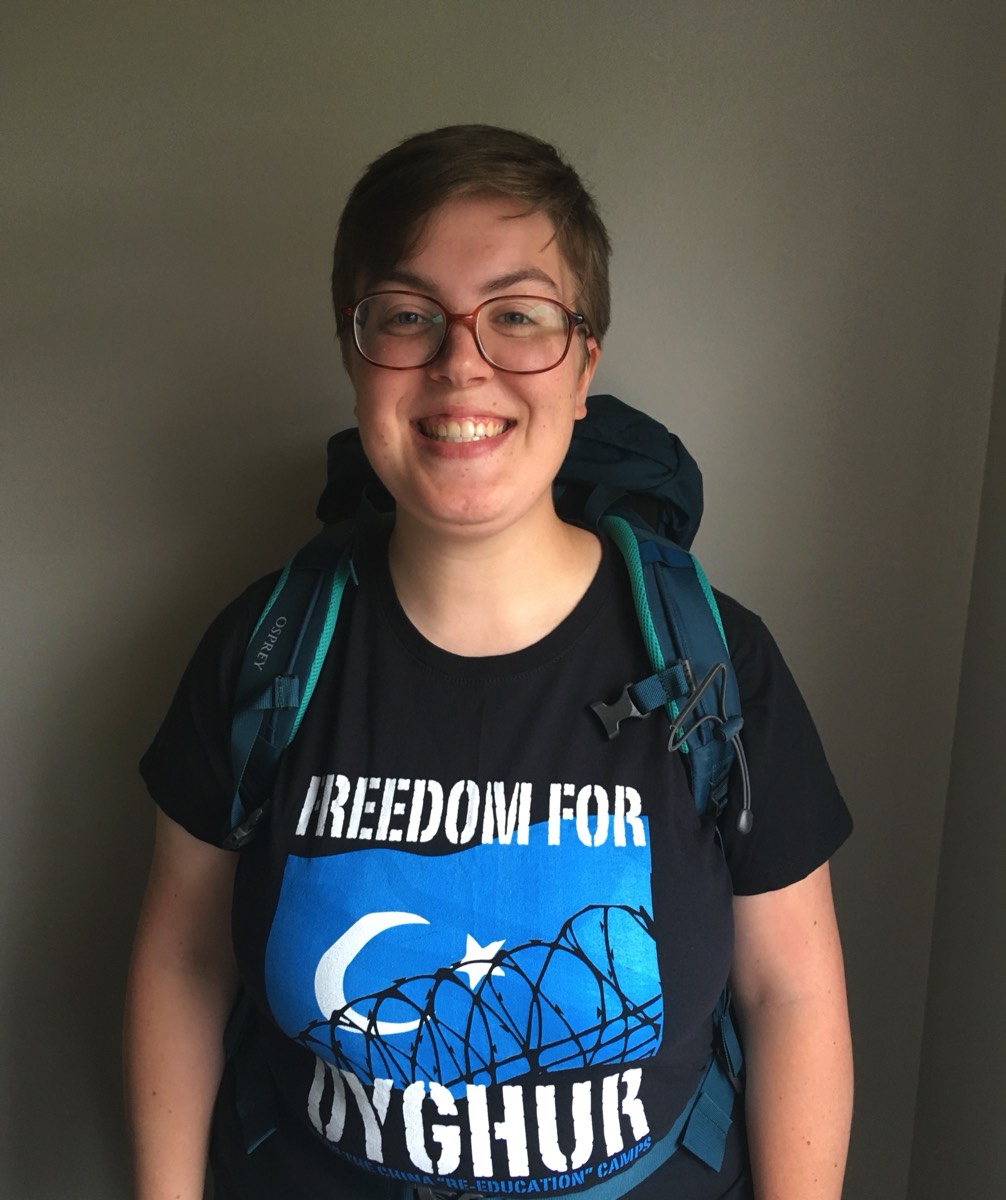 Nov. 16 News Flash: Raisa made it!!
Raisa finished the Camino — 43 days 417 miles! Great job Raisa!
Sept. 24 News Flash: Freedom Trek - Camino!
Although Freedom Trek - Colorado Trail is now complete, we are excited to announce the start of Freedom Trek - Camino! Although this traditional pilgrimage was also part of our original inspiration, who could have guessed that a fellow advocacy friend would decide to do the actual Camino for the same cause? Amazing! So, we will keep the same pledge page and donation informaton available while Raisa walks the Camino de Santiago in Spain. The same pledge button (above) and forms will continue to work. Please show her your support by promoting her pilgrimage — especially that many new pledges would go to the Uyghur Wellness Iniative, where she serves as the project manager.
Raisa Dibble grew up in a Uyghur neighborhood in Almaty, Kazakhstan. She has worked with several small non-profits and recently joined the Uyghur Wellness Initiative (UWI) as a project manager. The UWI aims to support the Uyghur diaspora community as a platform for holistic wellbeing through public events, sharing strategies for coping with ongoing relief and trauma, and professional referrals. This is needed because so many are suffering from severe trauma resulting from the ongoing genocide (disappeared loved ones or themselves having been victims). For example, recently UWI hosted a well-attended event about Survivor's Guilt. We are also recruiting licensed wellness professionals to volunteer with us.
The Camino de Santiago is an ancient pilgrimage across the north of Spain that is walked by hundreds of thousands of people every year. Raisa is walking the Camino for 5 weeks this Fall. She will be handing out Freedom Trek information to other pilgrims, praying for an end to the Uyghur Genocide, and fundraising for advocacy organizations. Pilgrimage is an important part of many cultures and research shows that walking in nature can improve overall well-being. We pray that Uyghurs also find renewal and wellness in the midst of the ongoing genocide.